Human tissue for human wounds
GRAFIX PL Membrane and GRAFIX◊ Cryopreserved Placental Membrane are human placental membranes composed of native living cells, growth factors, and an intact extracellular matrix:
Designed for application directly to wounds and compromised surgical sites
Flexible, conforming covers that may be applied over bone, tendon, and other structures
Available in two storage options:

GRAFIX PL membrane is lyopreserved and stored at room temperature for off-the-shelf convenience
GRAFIX membrane is cryopreserved and stored at -75°C to -85°C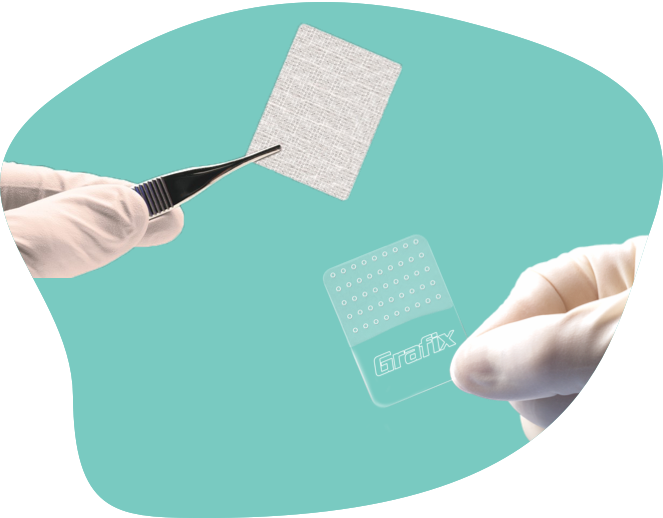 ---
Why GRAFIX PL and GRAFIX membranes?
Minimum 70% cell retention
Advanced preservation methods retain live cells across a minimum of 70% of the membrane. Other tissue preserving methods may alter or destroy the components of fresh placental membrane.2-5
All native components preserved
All three native components of human placental membranes, including mesenchymal stem cells, are preserved. Many placental membrane products are available, but most have only growth factors and an extracellular matrix.1
High-quality clinical evidence
In an assessment conducted by the National Institute for Health and Care Excellence (NICE) evaluating the quality of data for dermal substitute studies in diabetic foot ulcers, GRAFIX membrane had the highest overall effect and was the only study rated as high quality with no serious risk of bias.6-8
Skin substitute modalities*9-18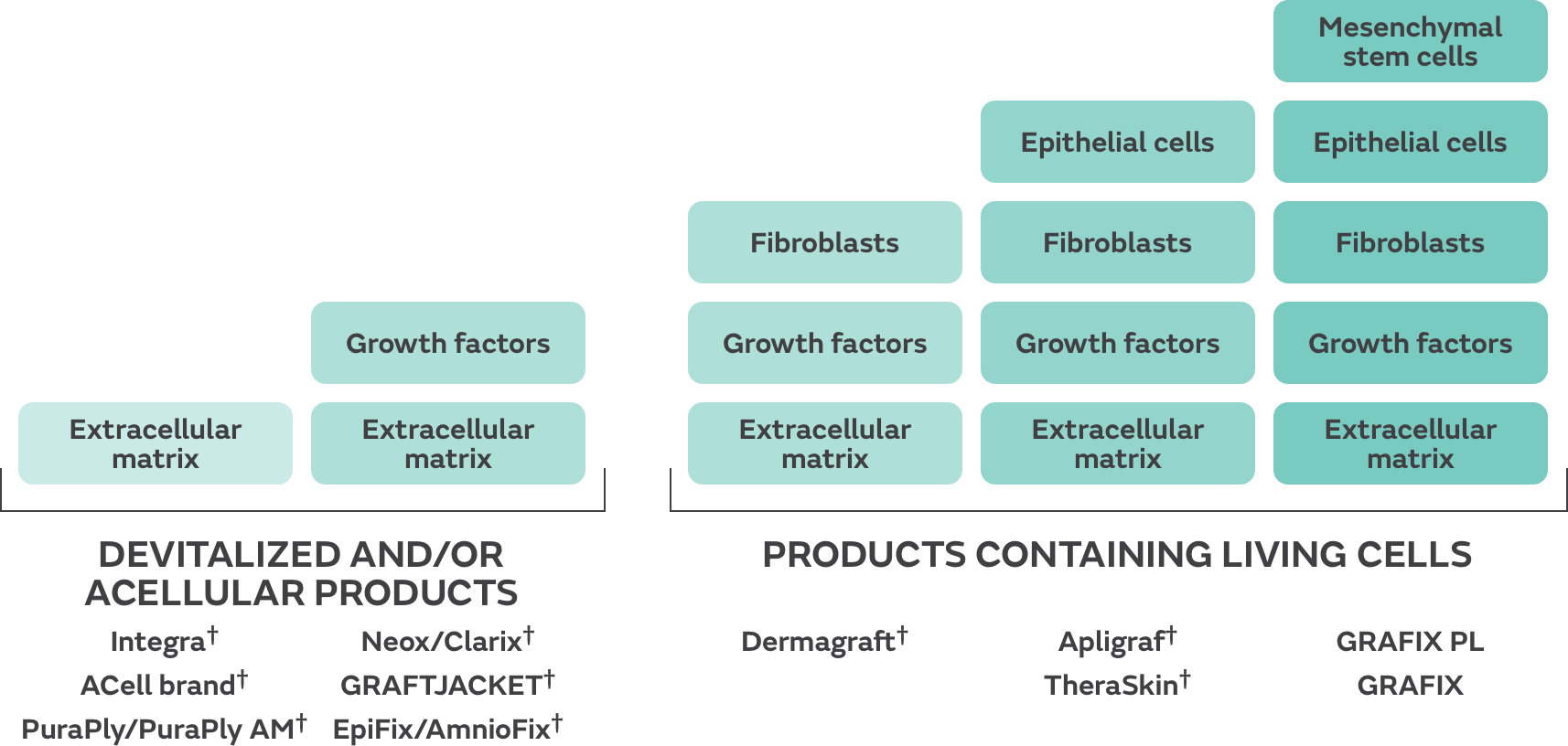 * Examples; not intended to be all inclusive
† Integra is a trademark of Integra LifeSciences Corporation. ACell is a trademark of Acell, Inc. PuraPly is a trademark of Organogenesis Inc. Neox and Clarix are trademarks of Amniox Medical, Inc. PriMatrix is a trademark of TEI Medical Inc. EpiFix and AmnioFix are trademarks of MiMedx Group, Inc. Dermagraft is a trademark of Organogenesis, Inc. Apligraf is a trademark of Novartis. TheraSkin is a trademark of Soluble Systems, LLC.
---
Sizes and Ordering Information
Placental tissue source
Product description
Part #
Lyopreserved amniotic membrane
GRAFIX PL PRIME 16 mm Disc (2 cm2)
PS13016
GRAFIX PL PRIME 1.5 cm x 2 cm (3 cm2)
PS13015
GRAFIX PL PRIME 2 cm x 3 cm (6 cm2)
PS13023
GRAFIX PL PRIME 3 cm x 3 cm (9 cm2)
PS13033
GRAFIX PL PRIME 3 cm x 4 cm (12 cm2)
PS13034
GRAFIX PL PRIME 5 cm x 5 cm (25 cm2)
PS13055
Cryopreserved amniotic membrane
GRAFIX PRIME 16 mm Disc (2 cm2)
PS60013
GRAFIX PRIME 1.5 cm x 2 cm (3 cm2)
PS11015
GRAFIX PRIME 2 cm x 3 cm (6 cm2)
PS11023
GRAFIX PRIME 3 cm x 4 cm (12 cm2)
PS11034
GRAFIX PRIME 5 cm x 5 cm (25 cm2)
PS11055