Human tissue for human wounds
Minimal manipulation to maximize retained components
Advanced preservation methods that minimize manipulation of the native amniotic membrane and retain all three native components of human placental membranes, including native placental cells.1
---
Why GRAFIX PL and GRAFIX◊ Cryopreserved Placental Membrane?
Our human placental tissue products, carefully processed to minimize manipulation of the native tissue, are composed of native cells, growth factors, and an intact extracellular matrix.
Designed for application directly to wounds and compromised surgical sites
Flexible, conforming covers that may be applied over bone, tendon, and other structures
Available in two storage options:

GRAFIX PL Membrane is lyopreserved and stored at room temperature for off-the-shelf convenience
GRAFIX Membrane is cryopreserved and stored at -75°C to -85°C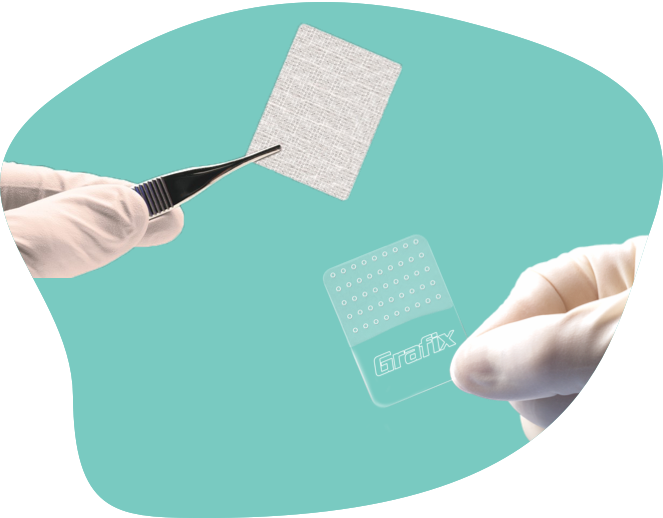 ---
About human placental membranes
Human placental membranes are structural tissues with a collagen-rich matrix, native human growth factors, and native placental cells.2
---
Additional educational resources
For more on the science behind GRAFIX PL and for additional content, resources and events information, head to the links below.
Placental Tissue Science & Therapeutic Applications
Educational Content, Resources, & Events
---
Wounds can be devastating to your patients' lives and clinical outcomes. Major disability, poor quality of life and reduced productivity contribute to the growing financial burden.3-5 When healing stalls, so do the lives of your patients.